See also: ze_Cathedral (CS:S)
ze_Cathedral is a Zombie Escape map developed by JorisCeoen. It appears in Counter-Strike: Global Offensive. It has been released on 23 August 2012. The map is currently being ported to Counter-Strike: Source.
Overview
Edit
Players have the chance to escape via many different routes inside the entire cathedral in many different ways. The goal is ultimately to escape in safety from the zombies. This can either be via the helictoper, or via the front door or even via the catacombs/graveholes.
Development
Edit
The official release name of this map is ze_Cathedral
Map specifications
Edit
Custom soundtrack
Custom props/models
Custom textures
5 escape routes
Special weapons (Not added yet!)
Reception
Edit
On release, Cathedral received praise for its impressive geometry and pleasing visuals, while heavily being criticised for its game-breaking bugs and glitches. While the initial version and testing was going pretty well to the point the map was playable and able to be finished, on bigger servers the map revealed many bugs and has never been completed ever since due to fatal situations making humans die within seconds.
The map currently holds a score of 8.72/10 on Gamebanana based on 9 votes, making it generally favorable by the community.
On the upper level when falling down after the 3th guide transport (orange light showing the way) zombies can jump down and teleport themselves very close to the humans. This will be fixed in a new version.
According to the author, the map was inspired by zm_legends_v2 which also features a church and served as the main idea to the map
The cathedral is built in crossform (Many cathedrals today have this form).
The map was a quick-scaled project due to the demand of new maps for CS:GO.
This map is being ported to Counter-Strike: Source
Video(s)
Edit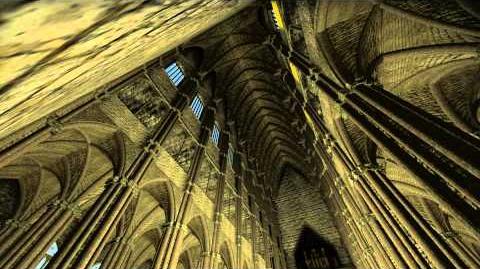 Ad blocker interference detected!
Wikia is a free-to-use site that makes money from advertising. We have a modified experience for viewers using ad blockers

Wikia is not accessible if you've made further modifications. Remove the custom ad blocker rule(s) and the page will load as expected.